Most popular wood cutting saw for professionals and tradesmen
Heavy-Duty Aluminum die-cast body for long tool life
Powerful 1500W Heavy Duty Motor for superior performance even in the toughest of applications
Spindle lock for easy changing of saw blades
Infinitely variable cutting depth setting
Ergonomic grip and handle increases user comfort
Most commonly used to make straight-line cuts on lumber. Popular with framers, remodelers, roofers, carpenters and general contractors.
Part# : JCB-CS1500-EM
Wattage: 1500W
Speed: 5000 rpm
Blade Capacity: 7"(190 mm)
Cutting Capacity :
67mm (90°)
44mm (45°)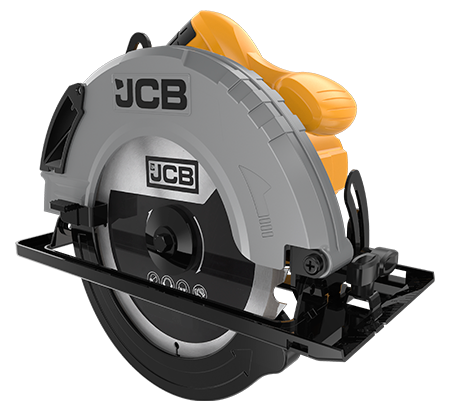 ADJUSTABLE ALUMINIUM BASE PLATE
Adjustable aluminum base plate for bevel cuts up to 45°
CUTTING DEPTH
67mm at 90° and 44mm at 45°
Get additional 1% discount on orders as a pre-launch signup offer.